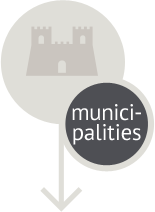 Post a new point of interest
If you want to post your itinerary to us click here
Porto Recanati Church of The Weathervane
According to tradition, this little church was built in the place where the Holy House of Nazareth rested on its relocation voyage from the Holy Land before reaching the hill of Loreto.
The name refers to a flag that acted as a weathervane which was placed on top of the little church for the recognition of the sacred place.
The present building, erected in the first half of the 20th century, incorporates the previous structure erected in the 16th century in memory of the legendary stopover and of which only a trace remains in the eastern wall.
Plan your itinerary